The 2020 Michigan Minimum Wage increase takes effect January 1st, as well as a new Overtime Minimum Wage Exemption
Watch below to learn more and contact us if you have any questions!
Transcript
Chilah Weller: Hi everyone, and welcome to this month's legislative update with Workforce PayHub. I'm Chilah Weller, and this is the Eric Jones.
Eric Jones: Hey everyone.
Chilah Weller: Eric's going to update us on a couple of the legislative updates.
Eric Jones: So next year in 2020, January 1st, we've got two updates in particular that affect Michigan employers. First is Michigan minimum wage is going from $9.45 an hour to $9.65 an hour effective January 1st. Now what I mean by effective, if you have a pay period that crosses January 1st you only have to pay the hours worked after January 1st at the new minimum wage. However, many of our clients just choose to pay that entire pay period to make it easier on them and easier on the employee for monitoring hours worked.
Eric Jones: The second change is going to be is that overtime change that we did a legislative update on a few months ago, where it increases the minimum wage that you have to pay an employee to be considered exempt, which means you do not have to pay them overtime. So that wage is $684 per week, and that change also takes effect January 1st.
Eric Jones: If you need help implementing these into your HRIS or time systems, please don't hesitate to give us a call at 517-759-4026, or you can shoot us an email at info@workforcepayhub.com.
Chilah Weller: Thanks for tuning in.
Eric Jones: Thanks.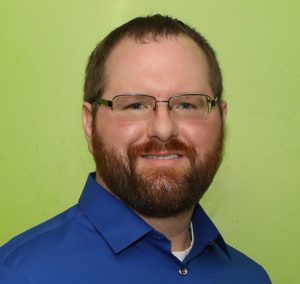 Eric joined Workforce PayHub in 2013 and focused on increasing efficiencies for our clients around processing their payroll and time-sheets. Since the beginning Eric seeks to empower clients to give them the tools to manage their greatest asset; their people. Through innovative thinking and advanced tools the team at Workforce PayHub are advancing the human aspect of Human Resources.