Abilities
Our team has deep pockets of knowledge. In the off chance that we do not have the answer, we know how to get it for you. We have direct connections with federal and state taxing agencies. As well as the backing of some of the best software companies in the industry. We also encourage our team to take continuing education courses that revolve around payroll and human resource issues. We are your HR department.
Questions
Feel free to reach out to us to learn more about our services and even request a quote!
How Our Software Helps Great Lakes Businesses

New Technologies
We support the latest technologies that help you get to work. We have you covered with online, mobile, and time clock needs.

Personalized Service
We realize that no two companies are the same. Why should yours be any different? We work with you to develop a service that complements and enhances your business.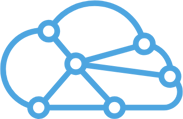 People
We have some of the most experienced people in the industry. We have over 50 years in the accounting, human resource, and payroll industry. We will put that knowledge to work for you.
What Great Lakes Businesses Like Yours Say...
Our payroll company went out of business and we had to find a new payroll provider and get switched over to a new system in one payroll cycle. No easy task for a 140 employee company. Workforce Payhub's team was amazing. They helped get us up and running, set up the system, and ran the payroll with no disruption to our employees. Their customer service, support, and training is impeccable. We are very glad to have them as our payroll provider and partner.
Workforce PayHub staff have been available and helpful every time we have contacted them. They truly care about their customers' well-being. We are blessed to have found such a magnificent payroll firm.
Workforce PayHub has been a delight to work with. The team is very attentive and responsive. The online system is one of the easiest payroll/HRIS systems I've ever implemented. I highly recommend the services of Workforce PayHub.
Since we switched to Workforce PayHub, our payroll is less expensive and we are receiving higher quality, more personalized service. We also have more features than before for less money, which allows us to better manage our expenses and track job costs. Every member of their team has gone above and beyond to assure our complete satisfaction. Thanks, Workforce PayHub for proving once again that doing business locally has extremely positive outcomes!
Workforce PayHub has been a huge help to our small company. Their system is full of useful information and their staff has been first-class. Very professional, knowledgable, and very efficient.
We have been using the timeclock system from Workforce PayHub since July 2015 and we love it. Not only does it make processing payroll much easier and less time consuming, but it is a great value for the money. The customer support at Workforce PayHub is amazing and they respond almost instantly. Workforce always comes up with a workable solution for every special need we have. Often, they go above and beyond what we expected from them as a partner. We enjoy the personal service we receive each and every time.