Workforce PayHub – the Comprehensive Solution to Your Human Capital Management Needs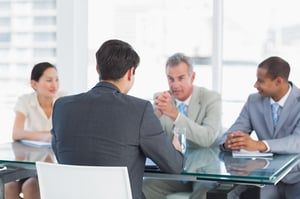 In today's job market, it's no longer enough to just offer someone a job. To attract and retain great talent for your roles, you need a comprehensive set of business tools. Before this would have involved folders of endless spreadsheets and reams of software applications. With Workforce PayHub, it all comes in a neat software bundle that contains everything you need for crafting business success.
Next Generation Human Capital Management System
Forget endless documents and reams of spreadsheets. With our Human Capital Management (HCM) system, you can manage your entire workforce from a single database.
One platform fits all – say goodbye to clogged up hard drives and complaining servers stuffed to the brim. Workforce PayHub combines Human Capital Management and workforce management into one convenient cloud-based package. Since nothing is stored on your computers, no space gets taken up. When you need your information, simply login to your account and it'll be there waiting.
What is Human Capital Management?
Human Capital Management (HCM) is the key to attracting, engaging, and retaining a talented workforce that will give you an edge over your competition. It's a system that allows you to accurately track performance metrics, giving you a clear picture of how to invest to boost employee productivity, motivation, and creativity.
By giving your teams clear and achievable goals to work towards and tasking managers with regularly reviewing progress, you'll give them a defined path to follow for career development.
Why Human Capital Management is Right for You
Fast-tracked employee skills development
Gone are the days of hiring and hoping for the best. With our HCM solution, you can accurately track the performance of each and every team member.
With the ability to check progress on the go, employee development no longer has to be a concrete process. You can offer your team members flexible training when they need it, tailored to each individual's real-time abilities.
Hone in on the fresh talent you need
With built-in applicant tracking functionality, Human Capital Management turns the lengthy task of recruiting fresh talent into an efficient and cost-effective process. By screening applicants prior to the interview stage, you'll save your core management staff's time, homing in on the right candidate much faster.
Hiring the right candidate the first time around, will reduce time spent on training, saving you money and reduce resource consumption.
Post-hire, our HCM solution will also help bring new team members up to speed. This software allows you to create training packages to run new team members through your business objectives and company culture.
Promote discussion between management and employees
It's far too common for employees to be kept separate from the management staff who oversee their jobs. Segregation like this is an outdated approach and promotes a negative culture. Employees in this situation will be left feeling unvalued and unable to see the wider impact that their job role is having on the business. In turn, this will lead to a significant drop in employee engagement, vastly reducing overall productivity.

This is a core concept of Human Capital Management and our software allows management staff and employees to meet on the same level, removing the barriers between communication. Your employees will feel more engaged, boosting your productivity.
Recognize employee weak spots
Cut the performance reviews and quarterly exams for a second – employees will be much more willing to change if they notice room for development themselves.
One of the core concepts of our HCM solution is providing your employees with the tools to identify their weak spots and resolve them. Involving your employees in learning and development will promote a productive working environment where your teams constantly strive to improve themselves and perform better within their roles.
Why Choose Workforce PayHub?
Flexibility is the cornerstone of our service. When you choose Workforce PayHub, you're choosing a software package that adapts to you, ensuring your daily business needs are met. Our software will do the hard work, so you and your team are free to focus your time on business growth and moving forward into a new era of efficiency.
Accurate and User-Friendly Payroll Administration System
One of the core offerings of the Workforce PayHub software package is payroll administration. It's our flagship service and one we're proud to offer to our Great Lakes clients.
With a variety of payroll methods available, we guarantee we have something that works for you. When you choose our payroll services, you have one of two options:
1) Set up and go
Our dedicated team will fully set up your new payroll system so it's ready to use. When month-end rolls around, you'll have an easy to navigate and efficient system to take the stress from the process.
2) Full service processing
Why not let us help you? With this option, our experienced payroll staff will completely handle your payroll process, leaving you with less pressure and more time.
Time and Labor Management
Managing your teams' time and labor is the key to a healthy business. With our time and labor management solution, you'll be able to:
1) Cut labor costs
Effectively manage your overtime payments with close time logging.
2) Boost your compliance
Beat the challenge of compliance by staying on top of your financial and industry requirements.
3) Heighten productivity
Increase employee productivity by letting our software handle dull and repetitive time and labor management tasks.
Move Your Business Forward Today with Human Capital Management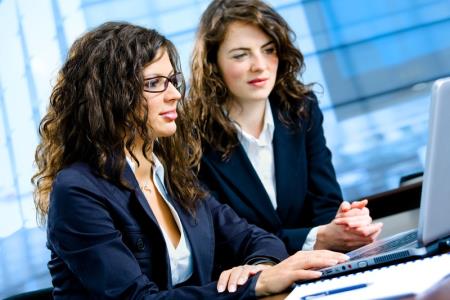 We understand everyone has different needs. That's why we've worked hard to create Michigan human resources, recruitment, and payroll solutions that adapt to the unique nature of your business. If you decide you want to expand your solution, no problem. Simply navigate to our HR add-ons and find the service you need – available as a add-on to your current package.

Find out how Workforce PayHub can help your business today. Get in touch with our dedicated support team to find out more about Human Capital Management and other software solutions.
Contact Us Today