Manual, paper-based payroll processing can be the cause of miscalculated hours, scheduling discrepancies, PTO confusion, employee dissatisfaction, and other issues that cost your business money and time.
A mobile, cloud-based payroll system supports your employees, HR staff, and overall operations and can easily be integrated with time and labor management, benefits administration, HCM processes and more.
In this article, we'll explore the best ways to expedite your payroll process to eliminate payroll errors, reduce costs, improve company culture, and ensure long-term legal compliance.
Leverage Automation & Simplify Policy
Manual payroll processing is more likely to lead to miscalculations and human error, including with time card preparation. With the help of expert support and an automated payroll platform, your company policies and rules can be automatically integrated into the payroll processing software, eliminating the need for tedious manual calculations. Payroll accuracy and timeliness can be noticeably improved through automation, including for all of the following tasks:
Calculating daily or weekly overtime

Reporting regular hours

Employee and employer deductions

Employee punch time rounding, which can be automated to round to the nearest quarter hour or another interval based on your company's policy.

Paid Time Off (PTO) - After managerial approval, the system automatically applies and calculates PTO payroll codes for employees within the correct payroll period.

Automation of Holiday PTO
When you update to a new payroll system, it's also a great time to reevaluate and modify your company's payroll policy, erring on the side of clarity and simplicity. This makes payroll easier for you and your employees and can be supported by training modules (deliverable through an integrated platform) explaining company payroll policy, calculating pay, and when to expect deductions.
Identify and Correct Errors in Real Time
Missing or inaccurate time card information is significantly easier to correct with an automated payroll system. Rather than relying on manual detection and adjustments, managers are digitally notified of issues (a missed employee time punch, for instance) at the time they occur. They can then log in to make same-day adjustments to correct any mistakes. This prevents the accumulation of payroll mistakes, which must be addressed at a later date and with compounding consequences depending on the number of employees, errors, and payroll- or tax-related issues it could create.
Offer Mobile Access, Enjoy Mobile Management
With so many businesses shifting towards fully remote, hybrid, or hybrid-at-will work configurations for some or all of their employees, it's important for HR and HCM processes like payroll to follow suit – emphasizing accessibility, mobility, and ease of use for employees.
Cloud-based payroll allows you and your employees to access your payroll information from practically any device and any location with a Wi-Fi connection. Whether you or your employees are working at home, out of office, during a business trip, or from another business location, you retain access to calculations, reporting tools, employee information, timesheet details, and everything you need to process payroll quickly.
Remember that in addition to speeding up payroll processing, your business' investment in mobile payroll software shows an appreciation for what works well (and conveniently) for your employees. Cloud-based, mobile payroll software ensures timely and accurate payment for your employees, but also provides an easy-to-use, intuitive, and transparent platform where your employees can access and submit key data and requests easily.
Seamlessly Integrate Payroll with Related HR Processes
Payroll processing is closely connected to time and labor management, benefits administration, HCM and more. Fortunately, automated payroll software can smoothly integrate with these other processes to ensure that data is being shared and synchronized across all facets of HR and HCM. For instance, an integrated platform should be able to export pay codes and employee hours into your payroll software and eliminate the need for manual data entry of time card information. This reduces the possibility of human error, saves time, eliminates redundancy, and guarantees accuracy across the different domains of your HCM.
Fast, Accurate, and Stress-Free Payroll Processing with Workforce PayHub
Managing payroll can feel like an overwhelming task without professional guidance and intuitive tools to automate and expedite the process. Your workforce is your most valuable asset, which is why our payroll platform can be easily integrated with benefits administration, time & labor management, HCM, and more. Our payroll system includes mobile, cloud-based software and an employee self-service portal that improves accessibility and accuracy for your business. Contact us today to let us know how we can support and streamline your payroll process.
Subscribe to our newsletter to receive the latest updates on HR best practices, labor law regulations, and other news that impacts Great Lakes businesses.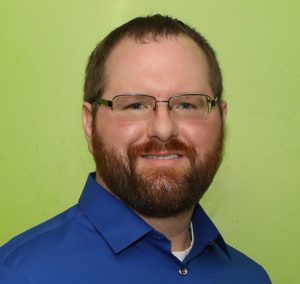 Eric joined Workforce PayHub in 2013 and focused on increasing efficiencies for our clients around processing their payroll and time-sheets. Since the beginning Eric seeks to empower clients to give them the tools to manage their greatest asset; their people. Through innovative thinking and advanced tools the team at Workforce PayHub are advancing the human aspect of Human Resources.