ARPA 2021: Changes To COBRA Employers Should Know
On Thursday, March 11th, 2021, President Biden signed the American Rescue Plan Act (ARPA), a stimulus bill that is part of the most recent COVID-19 economic relief.
The newly enacted law, ARPA, requires that those who are entitled to COBRA coverage between 4/1/2021 through 9/30/2021, be provided with a full (100%) subsidy for their COBRA premium due within this period. The law covers those who are entitled to coverage due to a loss of coverage under a group health plan resulting from involuntary loss of employment or reduction of hours.
While the employer is responsible for the additional coverage, they can recover the subsidy via quarterly employment tax credits under ARPA.
How Does ARPA Affect Existing COBRA Participants?
Existing COBRA participants whose prior qualifying event was due to involuntary loss of employment or involuntary reduction of hours, and who would have a premium payment due between April 1, 2021, and September 30, 2021, will be entitled to a full subsidy for their COBRA coverage falling within those months.
The subsidy is also available to employees who did not elect COBRA coverage during their original election period, as well as those who initially elected COBRA but let their coverage lapse.
What Types Of Benefits Qualify For The Subsidy?
Continuation coverage must be provided under a group health plan, including medical, dental, and vision. Health flexible spending arrangements under a cafeteria plan do not qualify for the subsidy.
Notices That Need To Be Issued Due To Changes Due To ARPA
Plan administrators will be required to issue:
Election notices (or a supplement to election notices) that advise employees of the premium assistance.

An option to enroll in a different plan.

Notice of extended election periods.

Notice of expiration of premium assistance period.
Can Employers Allow Eligible Individuals To Enroll In Another Group Plan Offered By The Employer?
Yes, Employers have the option of allowing Assistance Eligible Individuals 90 days to enroll in another group plan offered by the Employer as long as the premium for the different plan does not exceed the premium for the plan in which the individual was enrolled at the time.
Who Is Entitled To Receive The Subsidy Under ARPA?
The employer, if otherwise subject to COBRA or other federal coverage continuation laws and the Employer for either partially- or completely- self-funded group plans.

The PEO for multi-employer group plans.

The insurer for fully-funded group plans is not otherwise subject to COBRA (or other federal coverage continuation laws) (i.e., fully funded group plans for employers with less than 20 employees).
How Is The Subsidy Received?
The PEO/Employer/Insurer is entitled to a credit on employment taxes up to the amount of any such employment tax imposed for the calendar quarter. If the amount of the credit owed exceeds the amount of the employment tax imposed, the PEO/Employer/Insurer (as applicable) will be entitled to a refund of that amount from the federal government as an overpayment. An advance of the credit owed (including any anticipated overpayment refundable amount) can be sought through the end of the most recent payroll period.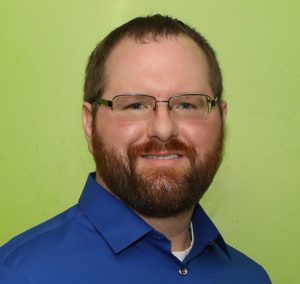 Eric joined Workforce PayHub in 2013 and focused on increasing efficiencies for our clients around processing their payroll and time-sheets. Since the beginning Eric seeks to empower clients to give them the tools to manage their greatest asset; their people. Through innovative thinking and advanced tools the team at Workforce PayHub are advancing the human aspect of Human Resources.