What is the best HCM Software for your company?
Do you know the questions or the internal/external stakeholders you need to talk with during a new HCM solution selection? Check out the video below to learn more and make sure to reach out to us at info@workforcepayhub.com!
Transcript
Eric Jones: Hi, everybody and welcome to this month's Insight Beyond Payroll. You know us from Workforce PayHub. Eric Jones, and my partner, Chilah Weller.
Chilah Weller: Hey, everyone.
Eric Jones: This month we're going to talk about the best practices around HCM selection.
Chilah Weller: Step one would be to analyze what does the business really need in a core HCM business partner? Maybe it's working with your local provider, having a meeting of the minds within the organization with operations, finance, HR department, and even payroll. What do we really need? Is it payroll, time and attendance, HRIS and even an integrated ATS module?
Eric Jones: On top of that, you also need to make sure that there's the ability to be integrated with other solutions using a friction-less open API. We already have open API set up for background screens, the E-Verify system, analytics as well as enrolling in benefits direct to carrier.
Eric Jones: We want to be your partner during this HCM selection because we know how daunting the task can be. If you want to use a local provider that cares about you and your business, then give us at 517-759-4026. Or email us at Info@workforcepayhub.com.
Chilah Weller: We look forward to working with you.
Eric Jones: Thanks.
Chilah Weller: If you're wanting a partner to partner with you ... So creative. Okay. You do it. So let's start over with ... Not all the way, but you know what I mean. Go ahead.
Eric Jones: Oh, you want me to just do my part?
Chilah Weller: Yep.
Eric Jones: You also need to make sure that that-
Chilah Weller: No. Start all the way over.
Eric Jones: Oh, all the way over.
Chilah Weller: Yeah.
Eric Jones: Okay.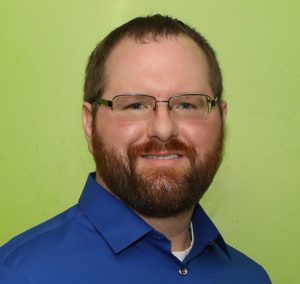 Eric joined Workforce PayHub in 2013 and focused on increasing efficiencies for our clients around processing their payroll and time-sheets. Since the beginning Eric seeks to empower clients to give them the tools to manage their greatest asset; their people. Through innovative thinking and advanced tools the team at Workforce PayHub are advancing the human aspect of Human Resources.