Do you love what you do? Are you on the right career path? If not, then you need to make a change to align your goals and ambitions to what you are doing every day. But don't worry, you aren't the only one still finding your way, or the only one that will ever have to.
Chilah and I (Eric Jones) did not envision owning a payroll company when we were going to college (ahem, Chilah went 4 years before me). In fact, we each had different goals at that point in time. Chilah wanted to get her CPA license and go into public accounting. She particularly enjoyed the audit aspect of the public firm she worked for and the long vacation work assignment in sunny Florida. I had ambitions to own my own accounting practice (I was torn on the whole CPA accreditation thing).
Fast forward a few years, and Chilah found herself working for a growing Pharmaceutical company and was getting ready to implement a new ERP (read big accounting system) system. I was just finishing up my undergraduate degree and had just completed an internship working on the same ERP system.
Chilah reached out to a previous professor at Siena Heights University (our alma mater) and asked for help. She knew just who to recommend.
I showed up to my first interview wearing a suit overcoat (not having the funds to own an actual suit). I was drenched in sweat and refused to take the long coat off during the interview; even though it was almost 80 degrees out. Chilah must have seen something in this young buck though, as she hired me to be her intern for the ERP implementation project.
The end.
Well, that made for a short, anticlimactic story. As it so happens, a friendship grew between us and we shared a mutual desire to have our own accounting practice. Your Financial Solutions, Inc. was born out of these conversations in 2013 and still exists today as a boutique bookkeeping and tax practice.
During the first days of YFS, we were approached by one of our future clients. They asked if we processed payroll. Having no desire whatsoever to process payroll, pay taxes, or deal with the deposit timelines of the IRS, we started looking for a partner to refer the clients. Thanks to Siena Heights University being a tight-knit community of professors and students, we reached out to another professor. She told us that she had just started a payroll bureau called Workforce Management Solutions, Inc. This seemed like the perfect fit for our YFS clients.
In the early Winter of 2013, I started working for WMS full-time, learning the system and working on creating efficiencies to drastically scale the company. I continued this for much of the next 9 months until I realized that this would be a great company to partner with from an equity standpoint. After talking with Chilah, we finalized the deal to buy into the company, and make our first acquisition (to purchase clients from a CPA firm).
In January of 2015, Chilah left the Pharmaceutical company and started working part-time for WMS and one of our bookkeeping clients at the time. Over the next 6 months, we would start to recognize significant growth and Chilah came on board full time.
With the dynamic duo back together, we achieved the following:
Our growth has been explosive with its ups and downs. Agreements and disagreements. Cold shoulder moments, door slams, and jumping high-fives. We have become family. Caring for tragedies in our lives, celebrating new life, and even hanging out at my kids' birthday parties.
We can honestly say; we do love what we do. We love helping small businesses hire their first employee, and we love helping large companies with hundreds of employees provide a better experience for them through technology. It's what our team works and lives for.
Our growth and story would not be complete without you, our loyal customers, and our clients.
Again, I ask you, do you love what you do? If you want to see what that looks like, check out this short video clip, and then give us a call to see how we can help you find the right career path.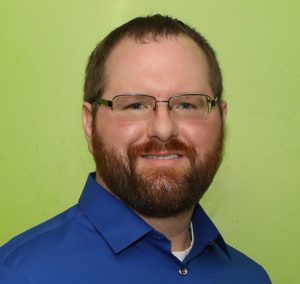 Eric joined Workforce PayHub in 2013 and focused on increasing efficiencies for our clients around processing their payroll and time-sheets. Since the beginning Eric seeks to empower clients to give them the tools to manage their greatest asset; their people. Through innovative thinking and advanced tools the team at Workforce PayHub are advancing the human aspect of Human Resources.