As you get back to work and need to revisit physical distancing of employees; you also need to look at commonly touched areas. Have you considered touch-less bio-metric clocks?
Check out the video below to learn more and make sure to reach out to us at info@workforcepayhub.com!
Transcript
Eric Jones: Hi everyone and welcome back to this month's Insight Beyond Payroll. My name's Eric Jones, and this is my business partner, Chilah Weller.
Chilah Weller: Hey everyone.
Eric Jones: We are two of the owners of Workforce Pay Hub. This month, we're going to talk about clocking in, clocking out and how we can serve you, serving your employees
Chilah Weller: In this day and age with everything going on, you really need to have a plethora of options for your employees to be able to clock in and out. We offer quite a few. For those employees that need to be in your space physically on site, we offer such things as bio-metric, touch-less bio-metric, the badge cards. We also offer the web interface. If you have an iPad or a terminal computer, they can easily clock in and out there as well. And then of course, we offer the mobile app and we can activate the geo-fencing, so making sure that they're only clocking in and out within a certain distance from your facility.
Eric Jones: Thanks for that Chilah. I wanted to focus real quick on that bio-metric touch-less option that Chilah talked about. That's actually our face clock. What the employee does is they simply walk within about two feet of a clock. They look at the clock and it will actually read their face in about two seconds. This allows them to not have to touch anything and to keep compliant with COVID-19 regulations (check out our COVID-19 Resources for Great Lakes Businesses).
Eric Jones: I also wanted to mention we're not quite ready to release it, but it will be over the next few weeks. We were actually going to have the ability to ask COVID-19 your specific company questions when that employee clocks in. Have you been in contact with somebody with COVID? Do you have a fever or whatever questions that you may want to ask that employee. I can also think of other options outside of COVID, where this could be a good functionality. If something sounds interesting to you, please don't hesitate to contact us at (517) 759-4026, or you can email us at info@workforcepayhub.com.
Chilah Weller: Thanks everyone.
Eric Jones: Thanks.
Chilah Weller: And then of course we offer the mobile app with proper geo-metric. What's it called?
Eric Jones: Geo-fencing.
Chilah Weller: Geo-fencing.
Eric Jones: Don't touch me. This is COVID-19.
Chilah Weller: Shoot. Where are we at?
Eric Jones: Geo-fencing.
Chilah Weller: Okay. I'm basically starting over.
Drake: Yeah.
Chilah Weller: Okay. That's what you could have said.
Eric Jones: Thank you, Art.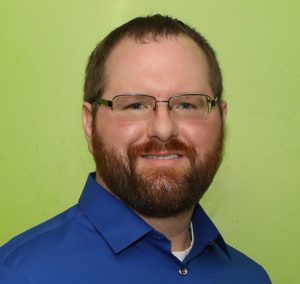 Eric joined Workforce PayHub in 2013 and focused on increasing efficiencies for our clients around processing their payroll and time-sheets. Since the beginning Eric seeks to empower clients to give them the tools to manage their greatest asset; their people. Through innovative thinking and advanced tools the team at Workforce PayHub are advancing the human aspect of Human Resources.